Spotify's AI feature gives it edge over Apple Music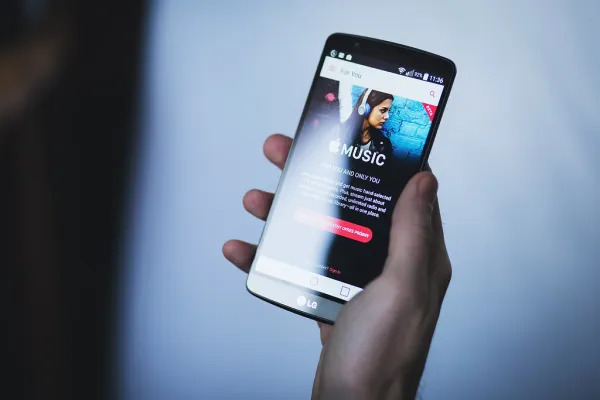 For the longest time, students have argued for both of these apps as being better than each other. 
The two had become competitors in 2015 when Apple Music was first released, but currently Spotify is ranked number one on top music streaming platforms, with Apple Music behind in second. 
Both utilities allow users to make playlists, listen to podcasts, and create mixes based on personal taste. So what makes one better than the other? 
Sophomore Mia Gonzalez prefers Spotify for its design. 
Sophomore Marco De Sciora agrees with Gonzalez and said he likes Spotify more because of its green logo. Gonzalez said Spotify is better because it gives users recommendations and reports personal end of year statistics. Although Apple music has end of year statistics, called Apple Replay which was released in 2019, not many people tend to mention it.
Another sophomore, Mario Miranda, said he uses both but enjoys Spotify more because of the wide variety of podcasts.
While Apple Music also has podcasts, Spotify allows anyone to upload and listen to podcasts, so users also use the feature to listen to unreleased songs by their favorite artists.
David Fuentes, an Apple music user since 2015, said he uses the platform because he's used to it, and enjoys his ad-free music. Before Apple music was released, Fuentes would use iTunes, which eventually transitioned into Apple Music.
Sophomore Jacob DeLeon uses Apple Music because he has a personal preference but also because it's easier to navigate through. 
Geometry teacher Wyndi Fasciana also prefers Apple Music over Spotify. 
"It's easier to save music," Fasciana said. "With Apple it comes out all at once, nice and neat in a little package." 
While the two apps are very similar, there is a new feature added to Spotify, DJ. The new feature is a radio that is based on your personal taste, collected by an AI named DJ X. 
The feature was released late February and quickly gained popularity since AI features have started to be released across multiple platforms. 
Sophomore Matthew Cruz Sanchez said he constantly uses the playlist since it's updated daily, and can't wait for more updates. 
Leave a Comment