Don't miss these four spots to kick off summer vacation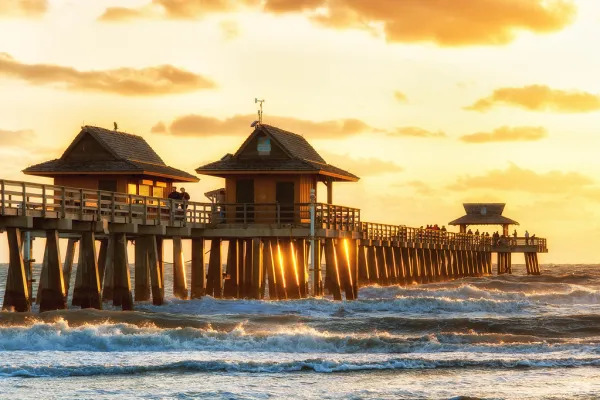 Florida, also known as the "Sunshine State," is the ultimate getaway to soak up in the summer sun. With breathtaking beaches, year-round-warmth, and astonishing attractions, it is to no surprise that the everglade state tops the charts for tourist destinations. Whether craving thrilling adventures or relaxation, here are four must-visit places in Florida to go this summer.
Despite occasional harsh weather, Florida is known as a tropical paradise because of its beautiful beaches, but to the locals beaches might seem like nothing special. For this reason, Blue Lagoon is an interesting way to spice up the usual water activities for this upcoming summer and try something new. The Blue Lagoon is located in Homestead and it is like a beach, but better. The lagoon is surrounded by beautiful greenery and palm trees giving off a summer feel. The water is a blue-green due to differences in minerals from other typical bodies of water which is why lagoons are different from beaches. People are invited to bring coolers and swim gear, but any items they do not bring are provided for purchase. Tickets are only $20 per person and are a great way to kick back and relax after school's out.
Naples Pier is a historic landmark and one of the top tourist destinations when it comes to beaches in Florida. The Pier is found on the Gulf of Mexico and gives a breathtaking view of the ocean surrounding the area. Naples Pier is a great spot for manatee or dolphin sightings but is primarily known for watching sunsets and enjoying the scenery. This spot is also popular for fishing and birdwatching and gives a nice chance to appreciate nature. Parking is fairly cheap with prices ranging from $1.50-$3 per hour and is worth every penny. Naples Pier is a thrilling place to swim, lounge, play, eat, and relax this summer and is a beach people should experience at least once in a lifetime

When the thought of relaxation comes to mind, a tropical oasis with tasty food and calming waters tends to come to mind, and the Square Grouper Tiki is just that. The Tiki is a unique and popular restaurant located in Jupiter, and even though it's at the northern tip of Palm Beach County, it's worth the drive. The restaurant is decorated with island-themed decor ranging from tiki torches, surfboards, and palm trees; and lies directly on top of the intracoastal waterway. It is a calm way to spend one's day with delicious food that offers stunning views of the water, live music, and entertainment. Square grouper tiki's menu consists of seafood dishes like conch fritters, fried shrimp, and fish entrees and they provide a broad range of tropical drinks such as refreshing smoothies and fruit juices. Overall, Square grouper tiki provides a fun, lively atmosphere and is a wonderful place to visit this upcoming summer. 
Jaxson's Ice Cream Parlor & Restaurant 
Jaxson's Ice Cream Parlor and Restaurant is a family-owned establishment located in Dania Beach. The restaurant has been serving flavorful food and homemade ice cream since 1956, so it is a popular destination for locals and tourists. The inside of the restaurant has unique scenery with vintage items, antique toys, and classic cars, which give the feel of that 1950s diner aesthetic. Not only is Jaxson's just a restaurant and ice cream parlor, but it also contains an old-fashioned candy store and gift shop. Usually the restaurant has a long line due to the restaurant's popularity and prices range from $11-$30, but it is a great place to beat the summer heat, so it is worth the wait. Overall, Jaxson's Ice Cream Parlor and Restaurant has an unbeatable retro vibe and delicious food to enjoy alongside the old fashioned decor. It is a popular spot to satisfy sweet tooth cravings, cool off during high temperatures, and to check off on this summer's checklist.

Leave a Comment