Bus breakdown doesn't stop Grad Bash celebration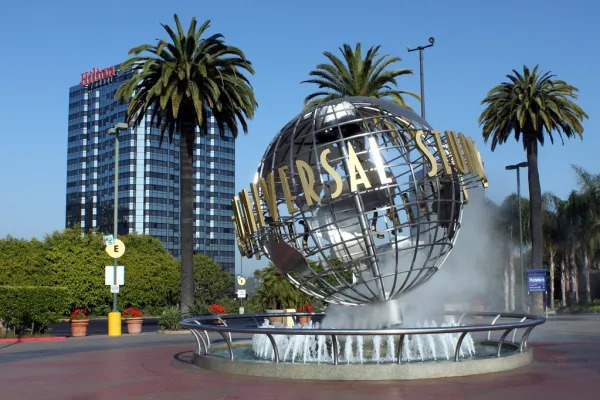 The line for the roller coaster grows longer. The restaurants get fuller. The stores are overflowing with shoppers. There are people fluttering around Universal Studios and Islands of Adventure. This time, however, the people that were filling the park were soon-to-be graduates.
The Grad Bash of 2023 did not start off as planned on April 28. At 9 a.m., students were still shuffling into the auditorium, some with a half-finished coffee in their hand. After close to an hour of going over the rules and regulations, everyone excitedly waited in line to get on their buses – except for those on Bus 2. Not only was it the last bus called, but it was the only bus to break down. After being searched, the students of Bus 2 watched as their bus caught on fire and the smoke disappeared into the air. Students were ushered into the auditorium to wait for a replacement bus. Expected to leave around 11 a.m., bus 2 departed at around 1 p.m.
Students began talking about some sort of compensation, such as fast passes or refunds.
"Maybe a free prom," Kevin Aponte said, "if they want to."
Once arriving at the park, the lines instantly grew, especially in Islands of Adventure with the Incredible Hulk and VelociCoaster.
"My favorite ride was the VelociCoaster," Romy Bitton said. "I was with a great group of people and we made a lot of great memories."
The VelociCoaster ended up having a wait time of 1 hour and 45 minutes, and Hangrid's Magical Creature Motorbike Adventure reached its maximum capacity and could not allow any new riders.
When it was time to eat, some students were taken aback by the food prices.
"$20 for a cheeseburger is crazy," Luis Cruzado said. "I almost didn't eat because of those prices."
While the food was expensive, some people were given a limited edition Grad Bash reusable cup – even when they didn't pay for it.
"They just kind of handed it to me," Jannellee Guido said. "I told them I [bought] a drink and they just gave me the cup."
The night continued on and the sky became darker. Eventually, the tiredness was kicking in, and the students were ready to go home.
"By midnight I knew it was over," Titarina Carpio said. "My legs were killing me and me and my friends were waiting for the gates to open up."
The ride home was filled with calmness and sleepy heads. People rested their heads on each other and quietly drifted off to sleep. The ones who couldn't sleep quietly listened to music and edited the pictures they would post on social media the next day.
"My bus was all quiet on the ride back," Carpio said. "I just saw everyone sleeping on each other with pillows and everything."
Leave a Comment