New Florida legislation allows permitless carry of firearms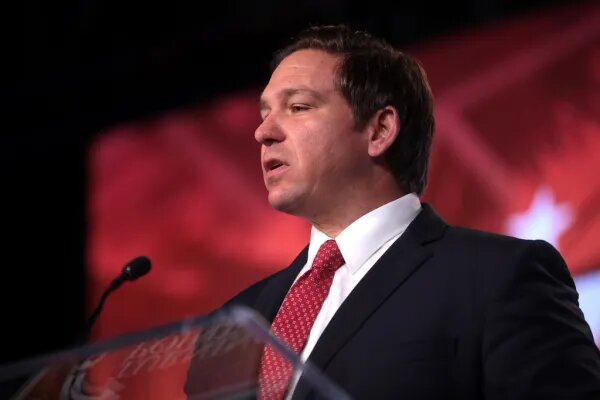 Starting July 1, Florida residents age 18 and up will legally be allowed to carry concealed firearms without a permit. Governor Ron DeSantis signed a law that anyone in Florida can own or carry a concealed gun anywhere without required training or a background check. 
The bill was passed by the Senate with a 27 to 13 vote, making Florida the 26th state to not require a concealed weapon permit. This is just days after the Nashville shooting, where 28-year-old Audrey Hale killed three children and adults at a Christian school in Tennessee. More concerns over the bill came into question because after the bill was introduced in January, another shooting in Lakeland Florida happened and left 11 people injured.  
"Florida is moving backwards at this point because we're supposed to be restricting guns yet we're doing the opposite and making it easier to carry concealed weapons," sophomore Omorinola Adegborioye said. "I just don't think you can solve the gun problem that it is very clear America has, with more guns, it doesn't make any sense." 
While DeSantis has faced backlash, arguments on this issue are divided on whether the decision will positively or negatively impact the state. Democrats argue that Florida has seen horrifying mass shootings such as the Parkland or Pulse Nightclub shootings and more firearms are not needed. 
"It's so clear that guns are causing so many early deaths and the number just keeps on rising. I thought Parkland would have been a wakeup call to finally attack the issue, but it's just depressing how not much has changed since then," Adegborioye said. 
On the other hand, Republicans argue law-abiding citizens have the freedom to practice their second amendment constitutional rights to protect themselves. Despite Republicans' reasoning, this legislation has increased worries for many students because they feel as if their lives are being put into further jeopardy. America has a problem with firearms especially with the number of mass shootings this year alone being over 128 shootings, which is more days spent in 2023. In Florida alone according to EveryState.org, 31 mass shootings happened in 2022, and 76 percent of homicides that occur in the state involve a gun.
"I understand that being able to own a firearm is a constitutional right and I understand that there are law abiding citizens, but we have to understand times are changing and firearms are becoming increasingly more dangerous," junior Hanna Neugaard said. "The second amendment was fine [at the time it was written] because society was different, but our society is different, and we need more regulation on weapons because they have become a huge threat." 
Students expressed their fear for their safety because it is easy for anyone to have a gun and school shootings are an anxiety many deal with daily. 
"I've never really felt safe at school, but it wasn't as much of an issue, but with how America is advancing, I'm starting to feel less safe by the day," Adegborioye said. 
Neugaard explained how it's unfair how schools used to be so welcoming and safe, but now students are becoming scared to step foot on campus because of constant school shootings and school threats. 
"As much as I would love to hope the gun [laws]  improves. I have high doubts that Americans will be able to make school feel safe again,"Adegborioye said. 
Leave a Comment