Netflix subscriber decline misses students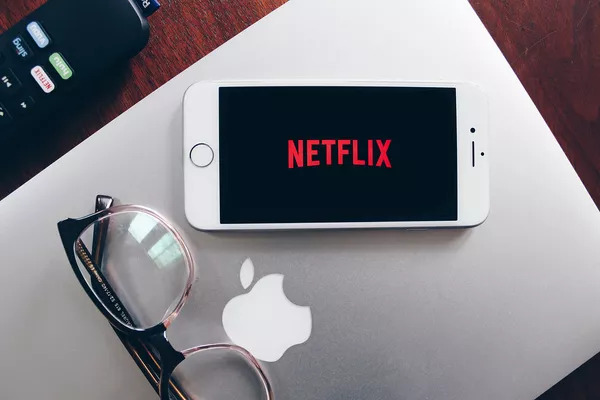 For years Netflix has been the king of streaming compared to other streaming platforms given its popularity. However, Netflix has been losing subscribers in recent months and is struggling to keep its crown. With mentions of an upcoming ad system for the price of using Netflix for free, it could possibly climb up from its recent decline. 
It's nothing new that Netflix is one of the most popular streaming platforms in our modern society. Netflix has always had a huge platform; however, during the pandemic, its subscriber count skyrocketed due to how many people were stuck at home. They've even grown further with the season 4 release of the popular series "Stranger Things" earlier this year. 
"I use Netflix a lot, and it's probably my most [used] streaming platform," freshman Zachery Kaplan said. 
Junior Trisania Myers also reported that she uses Netflix often, usually more than once or twice a week. With such popularity amongst both the older and younger crowd, this leaves many clueless about Netflix's recent drop in consumers. 
Sophomore Isa Abushi said that he didn't know Netflix had lost subscribers. Myers added that the only information she had regarding the decline was from a friend who mentioned it briefly, but other than that she didn't hear anything.
"I thought Netflix was doing good because I heard many people were renewing memberships and hopping on Netflix again because of 'Stranger Things,' Myers said. "Plus, I know they got a bunch of subscribers with the popularity of 'Squid Game' back when the pandemic hit."  
Netflix could also be losing subscribers because of other competing platforms that are overall cheaper, or free. Some students reported using both Netflix and other streaming platforms at the same time, however, no one mentioned discontinuing their subscriptions.
"If I'm not using Netflix I'm just on YouTube because it is free or I'll just watch TV," Myers said.
Junior Devina Tikkoo said she uses Hulu and Netflix because sometimes some shows aren't available on Netflix that would be on Hulu.
Netflix also announced to the public that it had planned on cracking down on the password-sharing issue. About 100 million households use Netflix for free because of password sharing. 
Both Myers and Kaplan said that they share accounts with their families. Myers also mentioned that she knows friends who use Netflix from their own friends. However, some students did report that they have their own accounts. Some within their own families or individual accounts. 
"I have my own account, my sister has her own account, and my mom has her own account," Abushi said. 
One of the solutions Netflix may use to battle the password sharing problem is adding a feature that allows subscribers to add a member or a household that would end up adding up to $2.99 monthly. This doesn't happen to be the only new feature Netflix may be adding to their services, but they plan to roll out an ad-supported subscription in 2023. 
"I think it's a good choice if they want to make more money but consumers like me who actually want to watch it without any interruptions–that's why we buy Netflix," Kaplan said. 
Netflix only plans to add an advertisement feature to the platform as a lower-cost payment plan and the original payment plans that exist today will still be there for use. Ads have been repeatedly refused from the site for years now, but it has become more obvious that more people would use the platform if there was a free version of it.
"I do think that the whole idea of adding ads to Netflix will only work in their favor, because there are people who just don't want to pay for services and knowing how big of a platform Netflix is, they can only grow further," Myers said. 
Leave a Comment