Modern films tackle representation, expand audience
Films such as "Crazy Rich Asians" and "Love, Simon" prove diversity wins at the box office.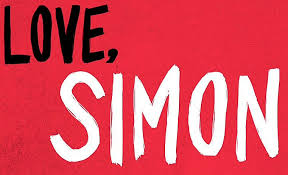 More movies than ever before feature diverse casts and inclusive storylines. These films have pushed the issue of representation back onto Hollywood's radar. The term representation refers to a diversity of people in popular culture, from actors of color in movies or television, to LGBT+ storylines in mainstream media.
Recently, "Crazy Rich Asians," a romantic comedy with the first predominantly Asian-American cast since 1993's "Joy Luck Club," was a surprise hit at the box office.
Last year's "Love, Simon," a film about a gay teenager struggling with his identify, lit up the screen, furthering the cause for diverse roles. The film chronicles Simon's coming out tale during his tumultuous high school years. As more diverse and inclusive movies make it to the public eye, students ask why it's taken so long.
"Movies started out with all white casts, and maybe the general public got so used to seeing lighter skin tones on movie screens that producers [didn't] realize when the majority of their casts are Caucasians," junior Jonathan Hernandez said.
Despite these recent shifts, Hollywood has a history of disregarding minorities in movies and television. "Exodus: Gods and Kings," released in 2014, details the story of the biblical figure Moses, played by Christian Bale. The film's primarily white cast completely disregards the fact that Moses and other biblical figures are people of color (POC).
A more recent example is the live action adaptation of the series "Death Note" released last year, which is loosely based on the Japanese manga of the same name. However, the casting proved controversial because Caucasian actor Nat Wolff was cast as the film's lead when the character is Japanese in the source material.
This does not go unnoticed, however, as many actors are taking notice when it comes to the lack of representation in Hollywood. Actress Scarlett Johansson recently dropped out of her role in "Rub and Tub," after receiving immense backlash across social media, as she was set to portray a transgender male.
"Representation in movies normalizes lots of concepts that usually drive people to suicide, like having dark skin, being gay, and being trans. Once people figure out it's normal and okay, they'll feel happier and it'll be easier to accept themselves and others," sophomore Janessa Machado said.
The industry's recent embrace of more inclusive casts could improve people's self image and worth and possibly combat the rising suicide rates in America by showing they are not as alone as they feel.
"Positive representation in film is important because it allows minorities to be included and see characters they can relate to and it diversifies the industry," senior Ariana Martinez said.
Hollywood's representation in media must change. The lack of diverse characters in Hollywood denies huge portions of the audience the opportunity to celebrate their culture and identity.
The media's recent steps forward from its days of strictly white actors to more diverse roles is progress; however, there are still numerous races, ethnicities, cultures and sexualities missing or misrepresented in the media. There is no denying that things are getting better; however, until inclusive storylines and casts become the standard in modern movies and television, the road ahead may just be paved with good intentions.