EDEN '[I Think You Think Too Much of Me]' is worth thinking about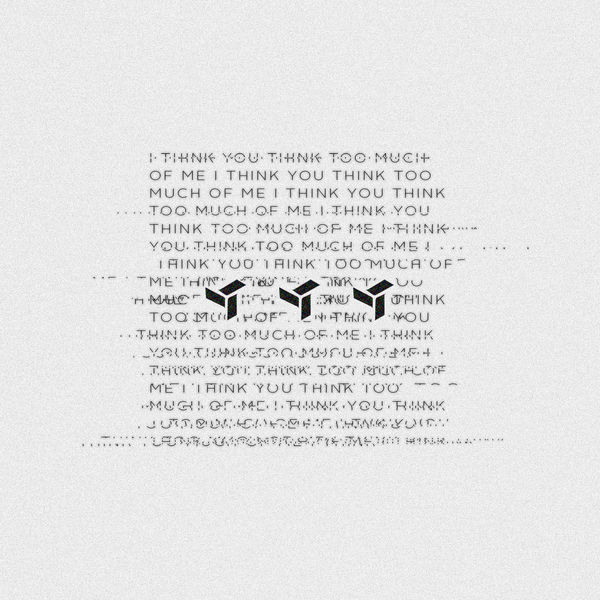 Under his current alias EDEN, Jonathon Ng, an Irish singer-songwriter and music producer released his second EP titled "[I Think You Think Too Much of Me]" on Aug. 19.
Three of the seven songs on the Dublin-based singer's EP were released under his former stage name, "The Eden Project." The album spans over 26 minutes and incorporates elements of indie-pop, electronic dance music and dubstep, like his debut EP "End Credits," which used similar drum and bass elements.  
While Ng's debut album gained major popularity, accumulating around eight-million plays on SoundCloud "[I Think You Think Too Much of Me]" became Ng's first charting EP, reaching number 43 on the Irish Albums Charts and eight on the US Billboard's Alternative Albums list as of Sep. 10. The first promotional single released for EP, "[Sex]," reached number 24 on Billboard's Twitter Emerging Artists list and continues to hold the position.        
 The second promotional single for the EP, "[Drugs]," released on July 14, talks about the inability to produce genuine emotions, comparing them to an addiction that continues habitually. The somber lyrics illustrate coming from a state of dissolution, while referring to the disorganized and messy life that is common with addiction. In some lines, the song even invokes a sense of pain associated with hollow emotions that were once directed towards another person. With that, Ng's indie-pop style, electronic drum and deep bass, the song's emotions are heightened, creating a dour tone.
The song "[Fumes]" featuring American DJ, singer-songwriter and music producer Gnash, is a remake to the original version released by "The Eden Project." It talks about a sense of infatuation harbored by lies and hollow confidence, fueling the ephemeral love even farther. The song explains that the "fumes" are the only thing keeping obsession alive. The speedy rhythm complements the rest of the tracks in the EP by offering a more energetic beat. With it, the EP is more balanced than if it were a more dismal, melancholy track.
As a whole, "[I Think You Think Too Much of Me]," with its somber tone, upbeat rhythm and deep lyrics combines multiple elements into a seamless, cohesive EP. The songs may reveal darker messages, but they add to the the overall feeling of immense depth and originality.