Adele's "25" continues to prove her talent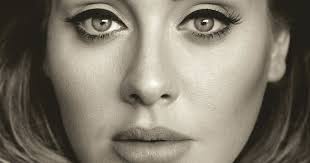 Adele's Grammy-winning, record-breaking voice returns with "25" on Nov. 20. Her third album rose straight to the top of the charts upon its release, selling about 3.4 million copies in its first week.
It opens with the lead single "Hello," which has had audiences around the world in tears since its release. It dramatically tells the story of the heartbreaker with a reflective perspective with phrases like "To tell you I'm sorry for everything that I've done" and "To tell you I'm sorry for breaking your heart." This is contrary to many popular songs about dead relationships, which are usually from the point of the heartbroken, such as "Here Without You" by Three Doors Down, "Jar of Hearts" by Christina Perri or "Grenade" by Bruno Mars, among others. Adele makes a strong re-entrance with this track, leaving no doubt to her vocal prowess.
Another standout track is "Send My Love (To Your New Lover)," a class pop jingle with extensive vocals that create a chorus that is both fun to sing along with and cry to at the same time. The chorus repeats twice: "Send my love to your new lover, treat her better, we've gotta let go of all of our ghosts, we both know we ain't kids no more." It is simple, easy to learn, and will stay stuck in your head long after the record ends.
"I Miss You," is another power ballad of sorts with strong vocals relating to longing. The remainder of the album is more of the same, with synth and piano ballads complemented by Adele's signature vocal power. Songs such as "Remedy," "River Lea" and "Love In the Dark" are good examples of such.
The album comes to a close with "Sweetest Devotion," yet another amazing showcase of her vocal ability. Sure, the album might have a lot of ballads with long high-notes, but that is what Adele is best at, as evidenced by "21," with 30 million copies sold and similar content.
In an interview on Beats 1 radio on Oct. 22, Adele told Zane Lowe "I think this will be my last age one," referring to titles.
The album continues Adele's legacy as one of the most talented vocalists in the world today with a collection of what she does best: ballads and top-notch vowel enunciation. While there are a few less than memorable songs, there are also a fair few that get stuck in the head, such as "Hello." While 25 is not in the same league as 21, not as memorable in the public eye nor well-selling, it still is a fair effort at cementing Adele's legacy, earning a solid 7.5 out of 10.