'Recovery Road' premiere captivates audience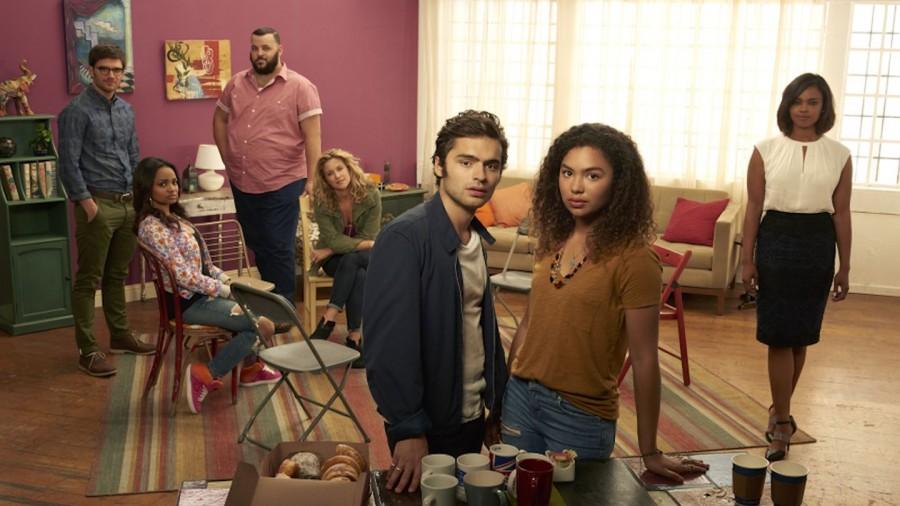 With lost cars, forgotten mistakes and captivating characters, the debut episode of "Recovery Road" on Freeform promises an engaging program.
"Recovery Road," which premiered on Jan. 25 is based off of Blake Nelson's fictional young adult novel bearing the same name. The show centers around Maddie (Jessica Sula), a teenage girl suffering from drug and alcohol addiction. She is known for her outgoing personality, which contributes to her frequent attendance at parties. Enticed by dangerous temptations, she makes questionable decisions at these parties, resulting in her addictions.
The premiere episode began with a close-up of Maddie sleeping in the grass and the sprinklers turning on, waking her for school. She has no recollection of the night before. As such, she continues her habits by going to school hiding vodka in a water bottle. After getting caught by her school guidance counselor, Maddie faces a choice between expulsion or residing in a rehab center for 90 days. With that, Maddie begins the journey of rehab, "going to school by day and spending her nights getting sober," in the words of her guidance counselor.
The diverse characters introduced in Maddie's rehab give viewers an interesting array of personalities: Maddie meets Wes (Sebastian De Souza), Trish (Kyla Pratt), her perky and outgoing roommate, and Vern (Daniel Franzese), the friendly couch potato in love with cheese puffs.
Upon meeting Maddie, Wes was immediately infatuated with her, but he finds that accompanying her in her alcoholic endeavors can endanger his own sobriety. The two are caught by the head of the rehab center outside after curfew, which spurs Wes's decision to avoid Maddie to ensure his sobriety, despite his lust for her.
Trish, on the other hand, struggles to maintain her sobriety by stealing other individuals' treats. She even takes Vern's "Cheesy Chomps" to satisfy her hunger, and as a result, Vern hides the remote control until the person responsible returned his snack. Even so, her sunny personality keeps everyone in the sober house happy.
"Recovery Road" provides incredible insight into the world and dangers of teen addiction with scenarios that can easily reflect real life. Today, teenagers struggle with the pressures of social influence at parties and gatherings, usually leading to drug and alcohol consumption. "Recovery Road" supplies its viewers with an accurate view on the problems of teen drug and alcohol use. The show also gives insight on parental interference with the teen's addictions; while the teen may resent their parent for their involvement in their personal life, the interruption would be beneficial to the adolescent in the future.
With raving critical reviews, the program is likely to succeed. The show is relatable for most teens, as the majority of us make decisions we regret. The show offers needed emphasis on the consequences of our decisions, and with that, it warns us to act carefully in the future. Audiences and critics are captivated by the show because of cliffhangers and bits of comedy woven into the drama.
Watch Maddie on her road to recovery on Freeform, Mondays at 9/8c.