Christmas traditions bind families together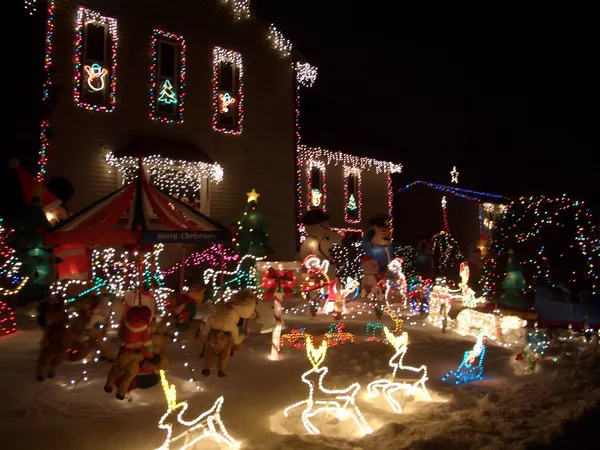 It's about that time when families come together to celebrate the happiest time of the year. Drinking hot chocolate, going out to see light shows, wearing matching pajamas, and the smell of the norway spruce trees throughout the house. Christmas is coming and it's making everyone's moods brighter.
Every holiday comes with its own traditions. Christmas is best known for the gifts and the way each culture celebrates it differently. Everyone has their own things to look forward to on either the day before or the day of Christmas. 
Senior Alaysha Vasquez says that it's like a magical day spent with the family you love. 
"A tradition in my family is everyone sleeping together in one house like uncles, cousins, and aunts and drinking hot chocolate while we watch movies and open gifts," Vasquez said.
Vasquez's favorite part of this holiday is waking up with her entire family, and eating leftovers from Christmas eve. Nothing can describe that feeling you get when you wake up knowing that there are presents with your name on it and a delicious dinner to follow.
Freshman Anabella Puccio also loves spending time with her family, especially the ones where she doesn't see as much because they live far away. 
"We don't have any big family traditions but every Christmas morning we make this breakfast called goldenrod." Puccio said, "It's like an English muffin that we make from starch and egg gravy with bacon and cooked crumb egg yolk."
Puccio always looks forward to this time because it means she gets to eat and help cook with her family. She may not have any out of the ordinary traditions but she has the memories of each year. 
Senior Marley Vose has divorced parents, so celebrating is a little different for her. She spends the holiday with her mother but then she flys to see her father and celebrates it with him and her sister. 
"My family drives around different neighborhoods looking at the way they decorated their houses," Vose said. "Sometimes we drive far to see actual light shows, but at first we just drive locally. I can't imagine their electric bills."
Now that Vose and her sister know the truth about Santa Claus, they try to get a sneak peak at the present under the tree throughout December and call each other to let one another know what they think they got. 
Traditions bring families closer no matter the distance. It's always nice to take a plane or road trip to visit loved ones during the holidays. Spending time with one another is the most important because when you get to look back on the beautiful memories, it reminds you that at the end of the day it's really the traditions that holds families together.
Leave a Comment