Cambridge students work to ace their AICE exams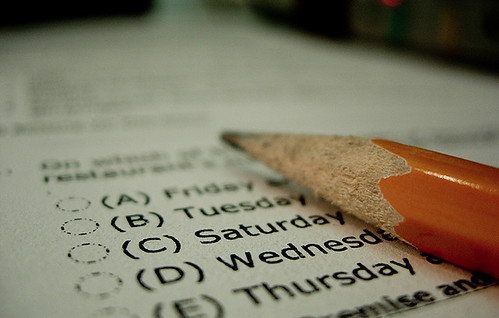 Finals season stalks Cambridge students with packed exam schedules. Twelve Cambridge course exams prompt the administration of 1640 AICE exam papers. However, between AICE, AP, FSA, and EOC, 48 different exams are being administered on campus between April 25 and June 2,  cramming daily student agendas and forcing students into innovative study methods. Sophomore Rachel Gatto has actively participated in all study sessions provided by her teachers for her upcoming exams. Despite the process being "tedious" and "exhausting" Rachel said she still believes she is now as prepared as possible. 
Prior to testing, forming intimate study groups with friends and classmates allow for an interactive study opportunity. Hanna Neugaard brought her friends together to review for their AICE psychology exam by preparing test questions and games to make the process more exciting. 
"Studying with my friends was surprisingly beneficial," Neugaard said, "but the friends you chose to study with matters."
Meanwhile other students have taken time to plan a study schedule for the weeks prior to testing. Some teachers have created study calendars to outline exactly what should be studied each day, so students can stay organized and efficient. Thanks to these tools issued via Canvas, sophomore Ella Dever feels more prepared than ever to tackle testing. 
Studying has become digitized by many students who prefer more mobile study sources. Platforms such as Quizlet, Kahoot and Blookit have been favored by students keen on reviewing important material. Junior Cristian Carrillo has taken a special interest in creating, reviewing, and sharing his own Quizlets for himself and close friends. 
In classes, creating study Quizlets have become graded completion assignments to encourage students to review and practice AICE exam questions. Students in Mr. Davis' AICE international history class were recently tasked to create 30 flashcards, either physical or digital, which cover the three core themes of the curriculum. While some chose to discard the cards after completion, sophomore Alex Yudell saw this as a valuable opportunity to easily practice exam questions on his screen. 
"Using my own Quizlet makes the process easier and more personal," Yudell said. "Making it also helped me learn."
First time Cambridge students are especially nervous for their AICE exams. Despite freshmen only having two AICE course options for the year, English General Paper and Thinking Skills, many are still unsure of how they'll prepare. They have heavily searched the internet for new, interactive ways to practice and review, as well as resorting to source material in their Canvas modules. 
Upperclassmen who joined the Cambridge academic track later also have prioritized their studying despite being bombarded with upcoming AP exams. As juniors continue their college searches, packing in college courses has become common practice.  With busy schedules, some have struggled balancing their academic and personal lives during testing season. AICE exams hold a precedence over AP because of the inability to reschedule AICE exams, making the drawbacks of a poor study schedule significant. 
To combat this, students like Carillo has allotted weekdays for AICE review while still making time for  his other exams in AP Biology, Calculus, U.S. History, English Literature and Seminar.  He also balances studying with his role as the Congressional captain of the Debate team. 
"It's definitely a hassle balancing everything," Carillo admits.
Leave a Comment