HOSA hosts third quarter blood drive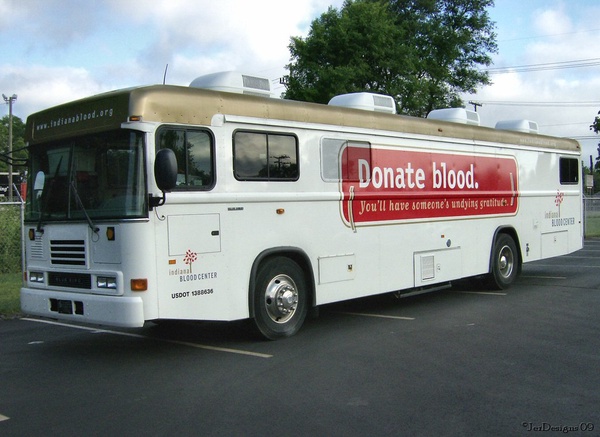 Good deeds make the people doing the deed feel better not only about themselves, but also better knowing that they are helping less fortunate individuals or groups. One act of kindness is donating blood. Mobile blood drives are held at schools, places of worship, grocery stores, movie theaters, shopping malls, and other public places. Every year, almost 7 million Americans donate their blood, amounting to 13.6 million units of blood donated annually. 
Each year, the school holds quarterly blood drives during the school day. Students and staff volunteer their time to ensure things go smoothly. So far, drives have taken place in September, December, and February. 
Health Science teacher, HOSA Club Sponsor, and Allied Health Program leader Nancy Medlock is a firm believer in the importance of donating blood. Medlock, along with HOSA Club members and Allied students, host the drives. 
"We have great turnouts at our blood drives," Medlock said. "There are usually anywhere from 110 to 150 or so people that donate blood at each drive." 
Students who want to donate blood often decide not to due to a fear of needles, fainting, and seeing the blood itself. However, the only pain felt is a small pinch for a second, and the blood is drawn by professional employees who have everyone's best interests.
Junior Susana Restrepo participated in the first blood drive of the school year. 
"I donated blood because it makes me feel good knowing that I am helping people," Restrepo said. "I also don't have a problem with needles and the feeling can be relaxing if you are calm." 
Junior Sara Mason has also donated blood on multiple occasions in the past.
"I did faint the first time I donated blood, but other than that it was basically painless for me," Mason said. "It's nice knowing that I can save people's lives and leaves me feeling satisfied knowing that I did something good." 
Mason also learned information about her blood type that she didn't know before.
Senior Alberto Bustamante donated blood four years ago. Like many other people, someone important in his life was faced with a health issue, which motivated him to donate his blood and time.
"I did it because my cousin was diagnosed with cancer and my family wanted to help out other individuals with an illness," Bustamante said. "My whole family donated blood, 8 of us were there and it was nice to do a good deed together."
Senior Daniel Benenfeld is an Allied Student and has volunteered his time during one of the blood drives. He assisted in gathering food donations from stores like Publix and Costco. Other allied students called students that volunteered to donate out of their classes, and another group provided TLC and checked up on students after they donated. 
 "It's important to see how many people you can help, every pint saves about 3 lives, and at our last drive we donated 70 pints," Benefeld said. "People can also donate their platelets, which are essential for blood clotting and really helps cancer patients."
The final blood drive of the school year will be held in April. It is a great opportunity to see how a blood drive works if you are interested in medicine, as well as helping to save the lives of other individuals.
Leave a Comment