Toy Drive targets Panhandle recovery efforts
In wake of Hurricane Michael's destruction, Wildcats aim to brighten Calhoun County's holiday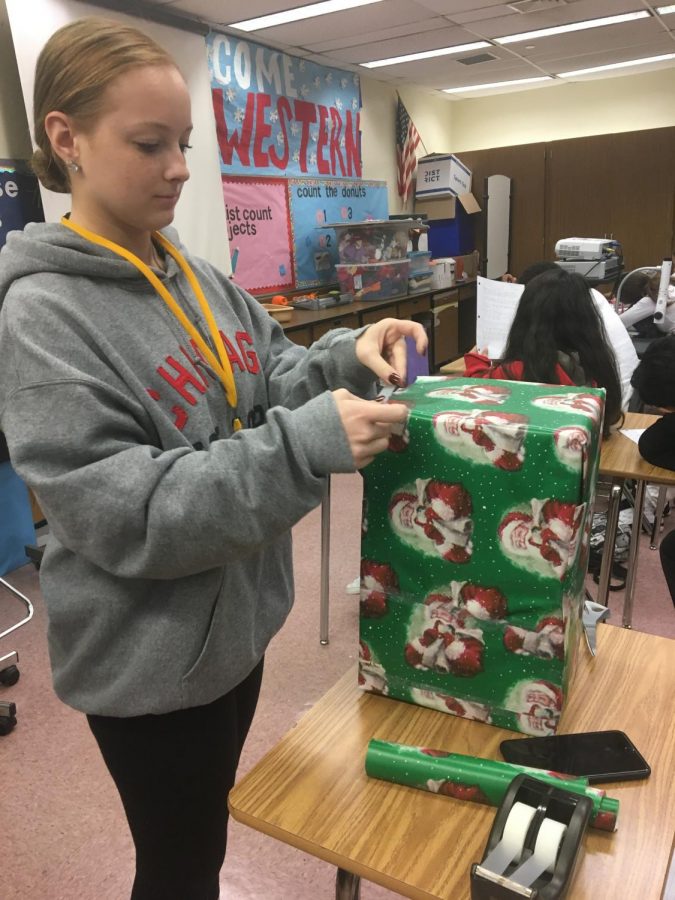 After the destructive effects of Hurricane Michael left Calhoun County severely damaged, many families have been left with nothing. In response, the school has come together for a toy drive, encouraging students to bring in new, unwrapped toys to donate. According to the flyer advertising the drive, 32 percent of children under 18 living in Calhoun County live impoverished, so these donations would make a big impact on the population of Calhoun County.
Assistant principal and main organizer Missy Jones was personally moved to take action because her family lives in the Panhandle that witnessed first-hand the devastation the storm brought to their county.
"The hurricane went over my brother's house, so [he and his family] got the eye wall twice. [It] wasn't until later that day [after the hurricane hit] that we got word that they survived the storm and their house was still standing," Jones said.
She said she was inspired to help out Calhoun County when she was on a drive with her mother who noted that it would be a very different Christmas this year.
Jones then joined forces with swim coach and WOKE adviser Ginger Viola and FEA adviser Barbara Schneck to broaden the reach of the toy drive.   
Participating classes have bins wrapped in holiday paper to hold donated presents. Bins are also in the cafeteria.
"I think that my biggest drive for this is that I have a daughter and I would never want her to wake up on a holiday morning and not have anything to unwrap because of a natural disaster, something that was completely out of my control," Viola said.
FEA has an annual toy drive with donations typically going to HEART (Homeless Education Assistance Resource Team), but this year the drive's focus is Calhoun County, with a portion of the donations still going to HEART. Schneck started a competition in her classes, the period bringing in the most toys winning a pizza party.
Students have been quick to join the cause. Sophomore Emily Rodriguez contributed $60 of her birthday money on toys to donate.
"[The children] need it more than I do because I'm really fortunate to have what I do, and they don't have much. So I felt that I was making someone's Christmas better," Rodriguez said.
FEA president Emma Chandler also felt empowered to help out.
"[The most rewarding part of the toy drive] is knowing that the kids who lost everything will be able to have a smile on their face because of these toys," Chandler said.
"It's uplifting to realize that the generosity of our students is going to make a positive impact upon the young children in Calhoun County and help brighten a rather dismal time in their lives," Schneck said.