Def Leppard makes comeback with new album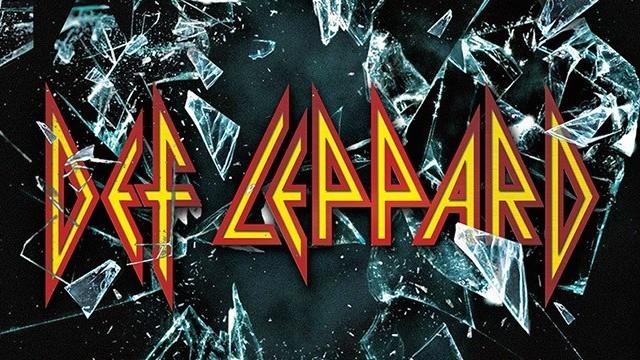 "Are you man enough, to be my girl," Joe Elliot asks provocatively in "Man Enough." This is the third track on Def Leppard's new self-titled album, which debuted Oct. 30. This is the band's 11th album, their first studio record in seven years, and is bringing them back to the forefront of rock and roll. The album has one single so far, "Let's Go," which is a call to arms for fans that were waiting for new material. It draws on the formula of mid-tempo memorable guitar and choruses that also describes the band's other hits like "Pour Some Sugar On Me" and "Photograph."
The album has 14 tracks, drawing on a variety of styles and inspiration, going back more to Def Leppard's roots than previous works. They said that this album was originally going to be an EP, but when they started writing it came more naturally than they expected. "This record actually represents us," guitarist Phil Collen stated, when talking about naming the album Def Leppard because it was the first album they were doing themselves.
The first track is the lead single "Let's Go," which uses the familiar popular Def Leppard style. This was because the band wanted something familiar after almost eight years with no album. This song is a catchy rock song about getting up and going to action, reviving rock and roll, a call out to all of the band's fans proclaiming that they are back. There are strong guitars, and an easy medium-speed chorus.
Another powerful song reminiscent of the band's earlier days was "Dangerous," the second song on the album. This song is as much Van Halen as it is KISS. The intro vaguely sounds like Van Halen's "Ain't Talkin' Bout Love" intro, and the lyrical delivery and style is akin to that of KISS, all with the Def Leppard formula that makes this song as memorable as it is energizing.
The third track, "Man Enough," continues on Def Leppard's free exploration of different sounds, with the background track sounding like "Another One Bites the Dust," by Queen. It is heavier though in certain places. The lyrics are quirky and provocative, and shows Def Leppard's prowess at owning everything they do.
"We Belong" is a nice slow song, but the next stand out song is "Battle of My Own," which is a more bluesy song. Immediately following that is "Broke 'N' Brokenhearted," which is another energizing song that can be learned quite quickly.
The other eight songs on the album are each amazing in their own way, from the fast pace of "Invincible," the acoustic power ballad "Last Dance," all the way to the more emotional power ballad "Wings of an Angel." Every song on this 55-minute masterpiece deserves a second or third play, and has definitely cemented Def Leppard's return to the forefront of rock and roll, and solidly backs up their reputation for being the best-selling band of the 80's.