Full contact sports complete regular season with full fanbase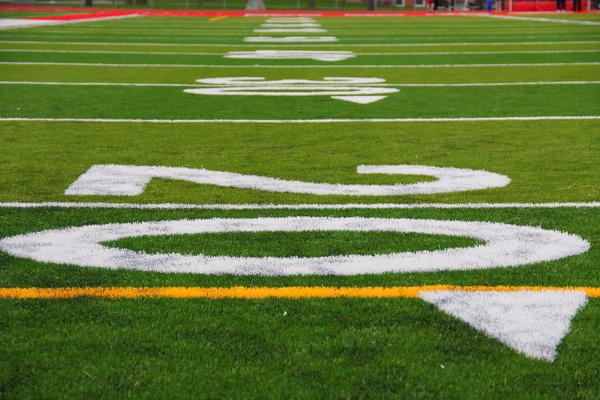 The sports world has tried to return to some sort of regularity in the fall of 2021. However, COVID-19 is still interfering with organizations and their procedures. Boasting the highest ticket sales and TV coverage of fall sports, football is fully back. At the moment, all three levels (professional, collegiate and high school) have different precautions and requirements for fans and players.
At the professional level, there are no precautions for either the players or coaches on the field. Crowds are back to full capacity with no limitations on ticket sales. Food and merchandise sold at the stadiums must be purchased with a card to limit the exchange of cash during the pandemic. In the off-season, the NFL hinted at requiring all players and coaches to receive the vaccine to try to be proactive with the virus. After many NFL players spoke their mind publicly on social media questioning that theory and threatening to quit, the NFL quickly reversed course. Since then, no other organization throughout professional sports has made any requirement of any kind.
After considering it, the NBA has also backed off of a vaccine mandate. However, they did announce that unvaccinated players will not be paid for every game they miss due to COVID-19. Whether it's contact tracing or a positive test, they will not be receiving their gameday checks. This is notable because for any other reason an NBA player misses a game due to injury, illness, or family emergency, they will still be getting paid according to their contract. The NBA wanted to encourage its players to get the vaccine without mandating players to do so.
 At the collegiate level, the NCAA has given equal freedom to all conferences and independent teams for COVID-19 procedures. They have decided to let stadiums and programs talk with their local officials about the precautions they plan on taking. As of now, there have been no major protocols given around the country. Some conferences like the PAC-12 and the BIG 10 were thought to be the most cautious, since they were the biggest last year with the virus. Even with some backlash about ignoring the safety of the fans and only taking ticket sales into consideration because of the huge drop last season, there has been no reason to bring back any mandates as there have been no recent spikes in COVID-19 cases anywhere throughout college football programs.
For high school football, Broward County requires fans to purchase tickets online, as they don't provide the walk-up option. School officials highly recommend proof of vaccination and social distancing in the stands as well. With South Florida initially a hotspot for the virus, school boards maintained strict procedures in efforts to keep community spread low.
Starting Oct. 8, to increase security at games, the district also prohibited all bags from being brought into the stadium and are required metal detector walk-throughs. At the homecoming game, since the security checks have gone up, people were backed up all the way to 136th in line to get into the game, some waiting for over an hour. After the lightning delay when the game resumed, the school's security did not let fans back into the stadium to watch the last nine and a half minutes of the fourth quarter. 
"It obviously hasn't been the same as previous years, but we've gotten back to normal pretty much as players," senior wide receiver Logan Miller said.
Miller also talked about how the mask mandate for players and coaches being taken away has helped with communication on the sidelines.
"We no longer have to complete the online COVID-19 waiver every time we come to practice. Last year the entire team had to drive from their houses or get a ride to practice because there was no in-person learning," Miller said.
Miller said it feels like the way back to normal, but whenever they hear about a team getting shut down due to a COVID-19 related problem, it scares the team back into the mindset that they must remain vigilant as to not repeat last year. 
"It has been a good experience so far; luckily, we haven't been shut down yet due to COVID-19, so hopefully we keep that going for us," freshman running back Chance Washington said. 
Injuries have also been easier to deal with. The medical team on staff has more freedom to do what they need to do without social distancing, negative test results or masks getting in their way. 
"Comparing my treatment from last year to this year, it has definitely gotten a lot better and it has helped me get back to action quicker," junior Harrison Green said, who suffered from a concussion three weeks ago against St. Thomas.
 Green said the concussion protocol is the same, but without all of the COVID-19 restrictions and requirements, it has been much easier to complete.
Leave a Comment