H&M hoodie advertisement criticisms well-deserved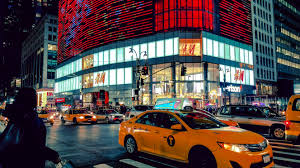 Clothing company H&M began the new year with a loose thread after releasing an ad featuring a hoodie that was largely perceived as racist. The outrage over the image of a black child model wearing a green hoodie with lettering reading "Coolest monkey in the jungle" dominated social media platforms. As a result, celebrities such as G-Eazy and The Weeknd  tweeted out and voiced their decision to cut ties with the company.
Though H&M might have not intended harm in the distribution of this hoodie, the phrase paired with the model himself, certainly hints at a racist viewpoint. The term "monkey" has been used in the past as a racial slur against African-Americans. Reference to such degrading association here cannot be ignored.
This caused fury and rage all over the media. This image of a printed hoodie top has offended thousands of people across the nation. This controversy of the hoodie has brought H&M significant negative attention, tarnishing the company's image in the public eye. A riot in South Africa even occurred in an H&M store, causing employees in that location to be laid off without pay until further notice.
The company has recently issued an apology, stating, "We sincerely apologize for offending people with this image of a printed hoodie top," H&M's PR representative said in a statement. 
While this attempt to mend the damage done is noted, the phrase and graphics shouldn't have made it past the pitch stages.  Placing this racist phrase on a hoodie and using a black child model to represent the hoodie should have been flagged as offensive, never making it onto the pages of an advertisement.
The young boy's mother, Terry Mango, has responded to the argument, claiming that it is unnecessary and people who are racially sensitive need to "Get over it," she tweeted out. She claims the commentary is her opinion, but she could also be saying this to avoid drawing anymore attention to her and her son or to protect his modeling career. H&M has removed the clothing item from their website and discontinued the sales and making of the hoodie. Money is still on the table for her and her son, regardless.
As a result of this ad, artists The Weeknd and G-eazy have cut ties doing business with the company and spoken out on this scandal. The Weeknd tweeted "Woke up this morning shocked and embarrassed by this photo. I'm deeply offended and will not be working with H&M anymore…"
Having a powerful voice in this situation, The Weeknd has stood up for himself and his culture as well as raised awareness of the damage these insensitivities can inflict. The ill-conceived ad has raised eyebrows and caused fury in customers who were once satisfied with the store, leaving them in disbelief and confusion. Hopefully, H&M, as well as other clothing brands, have learned from this situation and are more careful in the future when designing clothing and creating phrases to imprint on clothing. There are plenty of creative and catchy phrases free of racist association–with introspection, H&M has the chance to redeem themselves.