Baseball serves as uniting American force in turbulent times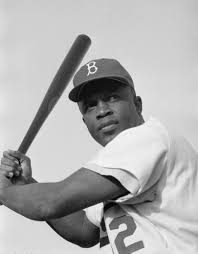 Baseball: the only competition to apple pie when it comes to the epitome of American pride. As the 114th Major League Baseball World Series graced the nation's screens, people found themselves watching, despite the overall decrease in the popularity of baseball. The viewership of the sport on television and the number of kids participating on youth teams is falling every year; however, why is it that baseball still holds a spot in the hearts of Americans?
On Nov. 1, the Houston Astros won the World Series in the seventh game by a score of 5-1. To Texans, this World Series win meant more than just an accomplishment in sports. During late August, Hurricane Harvey swept through the bustling city of Houston. With 77 deaths, along with destroyed homes and businesses, the city has experienced extreme destruction recently. Yet, baseball was there to help ease the wounds of those still hurting. It brought together the people of Houston in order to celebrate something bigger than themselves.
Major League Baseball (MLB) traces its roots to 1869, the year of its creation. Americans were originally drawn to the game of baseball due to its relaxing atmosphere. Sports such as football and soccer are filled with action and high-paced activity from the first to last minute. At the polar end is baseball with its laid back and leisurely atmosphere. Whether watching it on the comfort of a couch in a home or at an arena filled with thousand of others enthusiastic fans, there is always time to interact and share laughs.
Through a fast-moving, changing society, baseball has always been there–untouched and admired. It reflects changes throughout American civilization and major steps this country has taken to shape modern America. It even illustrates the Civil Rights Movement. Jackie Robinson was the first African-American professional baseball player in modern America. He had to begin his career in what were then called the Negro Leagues, but eventually got his well-deserved chance to shine in the big leagues.
This monumental event was certainly not an easy process. Robinson received death threats and letters threatening his whole family. People claimed they would beat his wife and kidnap his young son. Unfortunately, most change is accompanied by conflict. Robinson broke barriers not only in baseball, but in advancing Civil Rights. This showed people of all types and background that they could accomplish the same.
According to a study of the racial breakdown of baseball done by Mark Armour and Daniel R. Levitt, in 1947, 98.2 percent of the MLB was white. In 2016, it decreased to 63.7 percent. Baseball, once composed of strictly white players had improved in recognizing diversity and giving opportunities to players of all backgrounds. Once again, baseball was there to encapture a changing nation.
On Oct. 29, the Houston Astros and Los Angeles Dodgers battled it out in the second longest game and second highest-scoring game in World Series history. The game lasted 5 hours and 17 minutes. Despite work and school, dedicated fans stayed up to root on their favorite fans. The day that followed was filled with people talking about the insane game the night before. Were these people actual baseball fans or bandwagoners hopping on the thrilling World Series hype?  Their reason may differ, but coming from different backgrounds, Americans just want to feel pride for their country. Fans even endured 25 innings between the White Sox and the Brewers on May 8, 1964, a game that lasted 8 hours and 6 minutes, still the current record for the longest game.
Baseball provides a break from the current state of division among Americans. It puts aside differences, such as colliding political views. The NFL, once a place where political divisions could be left off the field on Sundays, has undergone changes. Recently, the "take a knee" protest has broken apart the once unified NFL. Players are protesting racial inequality and police brutality by kneeling during the pre-game playing of the National Anthem, which has divided fans and team owners.
The MLB still has obvious flaws. Recently during the 2017 World Series, Yuli Gurriel of the Astros was seen making a gesture offensive to Dodgers pitcher Yu Darvish. He made his eyes slanted to mock Darvish, who is of Japanese-Iranian heritage. Fans were outraged at his racial gesture, especially those of Asian descent.
There is also an issue of "charging the mound." This is when a pitcher hits the batter and the batter runs up to the mound to fight the pitcher. Before fans know it, both teams are on the mound fighting and screaming. Despite these outbreaks, fans keep coming back due to the fighting spirit of baseball.
The classic American sport of baseball may be declining in popularity but the patriotic aspect of it will never vanish. Baseball functions as a binding spirit that unites people of all backgrounds. The sport allows a chance for relaxation, but also for thrill and excitement.
If the bases are loaded and a player hits a grand slam, suddenly the game can change drastically. Just as the underdog can come from behind in baseball, so can an American coming from nothing. All Americans are diverse in their own way and want to feel a part of something special and united. These differences can be celebrated by the unique merging power of the most American sport there is, baseball.