Pumpkin spice invasion causes epidemic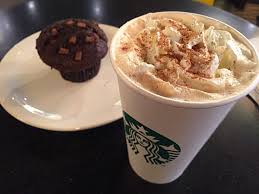 Something bone-chilling has invaded with the arrival of autumn. It's not killer clowns that plan to pop out of sewer grates and kidnap children. It's not a zombie apocalypse that mirrors the world of  "The Walking Dead." It's something that is taking over coffee shops, supermarkets, and retail stores across the country. Pumpkin spice is back and everyone is as ecstatic as ever… or are they?
Pumpkin spice, a mixture composed of cinnamon, allspice, nutmeg, ginger, mace and cloves, is added to various products and goods around fall time—so many items, in fact, it's getting ridiculous. Companies and consumers have deemed pumpkin spice flavoring as the essence of autumn, but the addition of the flavoring has reached new heights. Do people need online pet shop Funny Fur's pumpkin spice cake mix for dogs? Is pumpkin spice antiperspirant from Native Deodorant really a necessity? What about pumpkin spice salsa from sauce company Tastin' Jamaican? Has the pumpkin spice label gone too far? Students and staff are conflicted on the answer to this inquisition.
One one hand, the spice boasts an army of devoted fans who are willing to purchase multiple pumpkin spice flavored products. At the root of this infatuation is a simple, yet profound, explanation as to why the spice has captured the hearts of many.
In the words of sophomore Laila Van Delft, "It tastes good."
Senior Haldane Davis, a diehard pumpkin spice fanatic, enjoys traditional fall favorites, such as pumpkin spice lattes from Starbucks. Davis takes this love to the extreme and seeks to discover new products. He said that his latest discovery, pumpkin spice eggnog, has gone as far as to make his life feel "complete."
"Pumpkin spice is my best friend around the holidays. Forget family, forget friends, pumpkin spice is all I need in life," Davis said.
Davis's obsession is a textbook example of the extremity that the pumpkin spice epidemic has risen to. Instead of enjoying the warmth of family and friends during the holiday season, pumpkin spice has distracted some from the true meaning of fall.
On the other hand, pumpkin spice brings out the sarcasm and inner grouchiness of others.
"Not to betray my 'white girl' kind, but, like, pumpkin spice is gross," sophomore Abigail Kopelowitz said.
Kopelowitz is not alone. Numerous other students find the spice disgusting and detestable.  
"I don't care much for pumpkin spice. People are a little too excited about it," sophomore Morghan Stalnaker said.
Although pumpkin spice is known as being the unofficial spice of the holiday season, select students have miraculously aren't familiar with the flavoring. Nineteen out of 103 students and staff surveyed had no idea what pumpkin spice was and some who have heard of it had only ever tasted the popular drinks offered by Starbucks and Dunkin' Donuts. For example, previous interviewee Van Delft was unaware of many pumpkin spice products. Her knowledge of the spice only extended to the fall-themed drinks she consumes from Dunkin' Donuts.
The pumpkin spice epidemic has swept the nation, yet again, and outlasted other seasonal products. Now that the Halloween clowns and zombies have faded, pumpkin spice will never die… until peppermint mochas become the hottest latte in America.