Check out the buns at Burger 21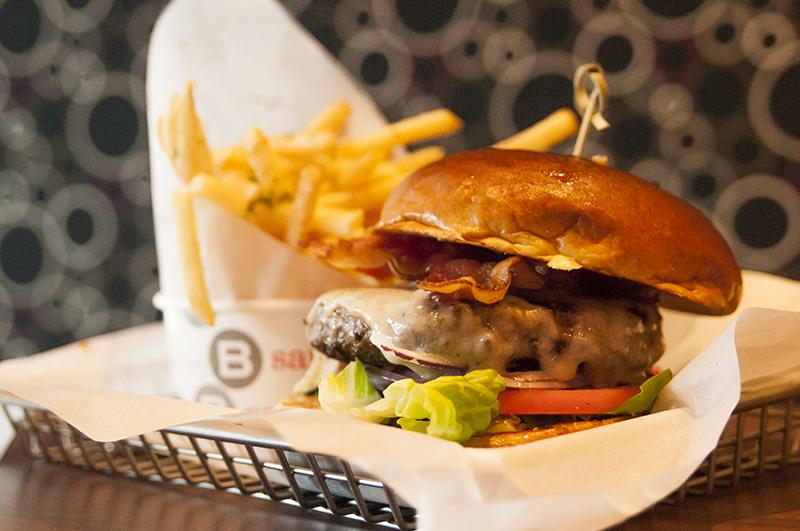 Jaiden Torres, Staff Writer
October 8, 2014
Burger 21, located in Davie, is the newest hamburger hotspot. However, this particular restaurant has certain twists that any adventurous foodie would love.
The food is good, and it has a large variety of menu options. After ordering from the cashier, customers sit down and wait for their orders, providing a classier fast-food type of vibe with better quality food.
Not only can customers order beef burgers, but seafood burgers and turkey burgers as well. Burger 21 also has what many other burger joints do not: a gluten-free and kosher menu, which provides a healthy alternative. The gluten free burgers are served on special French Meadow Bakery gluten-free buns as well.
To obtain the most classic but great experience, the Bacon Cheesy with Cheese and Ale fries option is recommended. The burger was juicy, the bacon was crispy and the fries were cooked to a golden brown. The time it took the servers to make my order was satisfactory for a sit-down restaurant.
The ambiance was a refreshing, modern bar/dining styled sit-down restaurant. Burger 21 is a clean and hygienic experience for people of all walks of life.
There are moderate prices, bridging the gap between Five Guys and Red Robin with prices ranging from $5.99-$10.99 on average for a burger.
Overall, Burger 21 provides a diverse and new experience for the family, including a new ambiance and interpretation of the classic American-made dish.