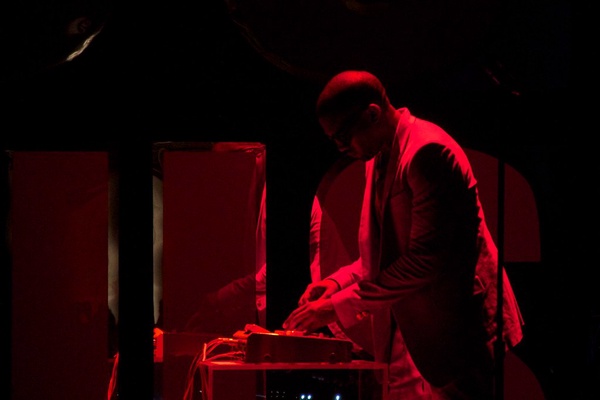 "Kanye West" by dpwolf is licensed under CC BY-NC-SA 2.0
"Donda" –Kanye West 
In late August, superstar musician and performer Kanye West released his long awaited 10th solo project Donda, made solely in remembrance of his mother Donda West who  passed away in 2007. This album is a significant moment in West's discography, as it portrayed his upbringing, connection with his mom and the relationship he's sculpted with Christianity. 
The album's introductory track was an emotional chant performed by Syleena Johnson who assisted Kanye in his breakout song "All Falls Down" off of his first project "The College Dropout". Johnson chants "Donda" in various tempos for 52 seconds to symbolize West's last heartbeats. Transitioning into the album, Kanye brings energy with trap influences on songs like "Off The Grid, " "Praise God" and "Hurricane." These songs in particular have some of the best features on the album including highly acclaimed guests Playboi Carti, Travis Scott, The Weekend, Lil Baby and Baby Keem. 
Shifting to the mid section of Donda, it is clear to see Kanye has found a religious light. West sequences darker and grittier songs in the first half of the album to songs that make you feel like you got baptized by Kanye West himself. This contrast symbolizes the light at the end of the tunnel for Kanye and his personal and spiritual journey in not only his career but behind closed doors. Some clear highlights in the second half of this medley include "Pure Souls" featuring Roddy Ricch and the beautiful "Moon" with Don Toliver and Kid Cudi, providing two of the best layered melodies of the year. This album also features arguably Kanye's most heart wrenching song of all time with "Come To Life." Not only does this track showcase intense bellows and harmonies, but also piano performed by multi talented Tyler, The Creator which ended the ballad on a perfect note, as the instrumental fades slowly and Kanye's voice lingers with a beautiful reverb.
This is Kanye's most ambitious project since the experimental tape "Yeezus" and a top 3 album in his discography. Though this album has a variety of different genres incorporated, it's executed in a way that makes the 27-song listen manageable and interesting throughout. Kanye channels a private/personal side of himself we haven't seen before. This exclusivity gives the listener a connection to Kanye, much like a friend venting their emotions to you. 
The production is some of his best and also gives you a taste of previous albums like "Graduation" with the song "Believe What I Say" and "Yeezus" with the song "Heaven and Hell" where Kanye portrays a god-like complex just like he did in the 2013 album. Listeners of "Donda" might find themselves  stuck in awe of the album's cinematic quality. The choir vocals and minimalist drums infuse the album with beautiful melodies, while the synth patterns take listeners back to Kanye's old work.
Rating: Production- 10, Lyrics- 9, Impact- 9, Flow- 8, Features- 10; Overall- 9
"Certified Lover Boy" –Drake
In early September, five days after Kanye West's "Donda" was released to the public, Drake dropped his long awaited album "Certified Lover Boy." After waiting since January the nine month wait was incorporated to symbolize a woman's pregnancy and the whole "lover boy" theme. 
As interesting as his album roll-out was, the music didn't quite meet the hype created over those nine months.  Drake does, however, employ creative sampling techniques and unique bass patterns. Even with the bright lights within this project, the shade created by the prominent amount of filler tracks darkens the mood quite significantly. Songs like "Race My Mind," "Fountains" and  "The Remorse" don't deserve to be on a Drake album and are designed just for the sales and commercial value. 
Not only did this album lack consistency but the famous industry features like Lil Baby, Future, and Young Thug didn't give the electrifying performances we're used to seeing from them. However, on songs like "Fair Trade" and "Knife Talk," Travis Scott and 21 Savage deliver memorable verses that solidify those songs as hits. 
It felt like Drake's flows haven't changed since his 2016 chart breaking album "Views" and even though "Certified Lover Boy" had fewer songs than "Donda," it doesn't seem like it, as you might find yourself lost in Drake's bland melodies. It seems as though in the later part of the album that most of the tracks mesh together and have little to no replay value as it winds down. As hard as it might be for fans to accept, "Certified Lover Boy" may signal the downfall of Drake. Hopefully next time listeners get a more consistent and unique piece of work.
Rating: Production- 5, Lyrics- 5, Impact- 3, Flow- 5, Features- 6; Overall- 5
Final verdict 
Musically and artistically "Donda" outshines "Certified Lover Boy" in practically all aspects. Listeners looking to dive into an emotional and impactful album will find solace in "Donda." Those looking for  background music with a more basic rap approach will enjoy "Certified Lover Boy" more. After my listen to CLB I felt lethargic and drained but still took away a couple great songs. On the other hand, "Donda" provided a refresh  and 20 tracks to listen to religiously.