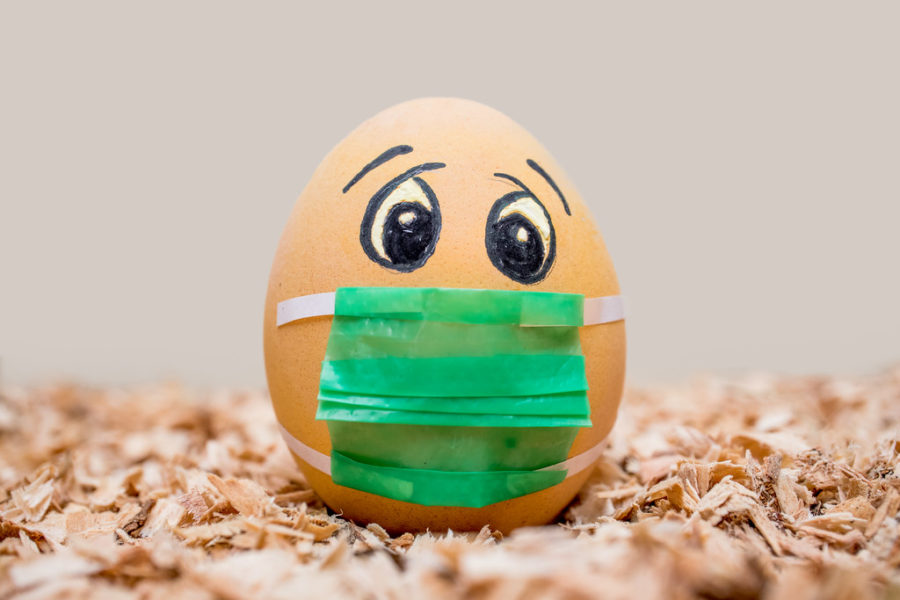 Ivan Radic, licensed under CC BY 2.0
The COVID-19 pandemic altered the way people spent last year's summer. Instead of partying and going to the beach, time slowly dragged along as everyone stayed indoors constantly washing their hands. Now, the light at the end of the tunnel is finally approaching as the vaccines are being distributed. Things are going back to normal, and students are having mixed feelings about the changes.
A lot of students are happy about the fact that they can socialize again. Staring at words sent on a tiny screen will never compare to seeing someone's face in person. Going out to restaurants, social gatherings, and even crowded classrooms are things people have missed during the pandemic.
"I'm looking forward to finally being able to do in-person projects for my clubs," sophomore Megan Olivero said. "It's not the same online. When it's in person, I can actually talk to people and interact with them."
Although people can't wait for things to be how they used to, some feel like things won't change.
"I don't think things will ever actually go back to normal to be honest," Elisa Guerrero said. "Like, this horrified the entire world; everything froze and there's going to be people who will continue to be scared." 
Guerrero explains how now that she's experienced this pandemic, her perspective of daily life has changed.
"During COVID I realized how unsanitary we used to be, so for me, keeping my distance from strangers and keeping my hands to myself as much as possible will continue to stay with me," Guerrero said. " Due to this outbreak, people have become more aware of how easily germs can spread. In addition to getting vaccinated, Guerrero will still be making sure to stay clean and healthy. It may take a while to adapt back to previous ways.
"It just feels like such a long time ago," Jada Gaynair said. "Now, I can't imagine walking into a store without my mask. It would just feel wrong."
 After living this lifestyle for over a year now, Gaynair has adapted to the way things are. 
"I believe I actually used to wake up really early and go to school and not be tired," Gaynair said. "Now I'm basically glued to my bed. Going out seems so exhausting."
Now that vaccines are being distributed and the mask mandate has lifted, things are starting to look positive. Soon enough, students will be able to walk through the halls without a mask covering their smile. Whether they're excited or hesitant about the changes, the pandemic has shown people are persistent and are capable of adapting to drastic changes in life.